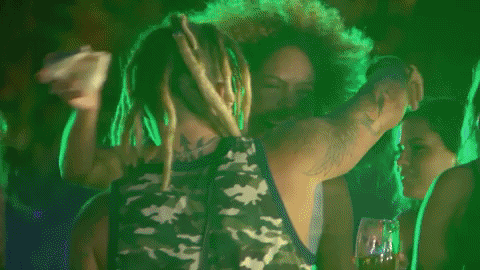 Well a massive hello, welcome and thank you for visiting our site. I'm Aimee- the founder and creator of this website. I'm so excited for you to be here, sharing in all that is Co-creators. The purpose and thinking behind this site is that you can find an array of spiritual products in one place.
I personally started my spiritual journey about 2 years ago. I don't identify with any one religion or tradition but I'd call myself an Eclectic Witch, pulling practises from Hinduism, Buddhism, Pagan traditions, The Orisha and my own practices that I've made up. As with most, my journey began with the 'dark night of the soul'. I was in a bad place, heartbroken and emotionally beaten, nothing seemed to be going right, I had a million failed relationships under my belt, my finances were in a dire state and I was lost. Thankfully my very best friend (who is also a big part of the Co-creating team) took me to an angel healer and I had my first angel meditation experience.
Since then I've been on the upward swing. I've learnt how to co-create and manifest my best life and have achieved far beyond what I could have even fathomed at that point in my life. It started with meeting the love of my life and a 6 month stint around South East Asia, and we've progressed to having a daughter, buying a house, finding jobs that we love and now the birth of my latest creation- this website, all in the space of 2 years!! When I look back at the version of myself from 2 years ago I barely recognise her, but I send her copious amounts of loving, healing light.
So why this website you ask? Of course spirituality is not about products and here we are in no way trying to commercialise the journey that is spiritual enlightenment. I've found throughout my journey that there are certain items that I have really connected with and helped me along the way in terms of helping me cultivate and focus my energy... And of course there is always that human aspect of us that enjoys 'treating yo-self' and buying some goodies. For me it has become more important to try and use ethically sourced, sustainable products to the best of my ability and that is what this website is trying to bring to you. Sort of like your one stop shop for all you spiritual goodies.
Here in the blog we will try and bring you an array of honest reviews of the products we sell, along with a myriad of other things. We'll run certain series throughout the year where we discuss a topic and get more in depth about it such as the Healing Trauma series, The Yoni series,
The Deities of certain Pantheons- how to evoke them and work with them, The Meditation Series and many more; so keep your eyes peeled!
Of course we'd always love to hear from you with any suggestions, ideas or constructive advice you have so don't hesitate to get in touch at info@co-creators.co.uk
Thanks for being here and Big Love,
Aimee
xx
#spirituality #buddhism #hinduism #witch #pagan #healing #reiki #growth #healer #energyhealer #spiritualjourney #orisha #spiritualblog #spiritualshop #healthblog #holistichealth